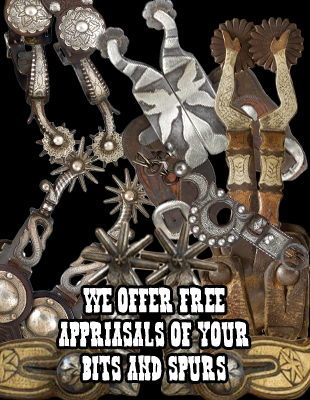 North and Judd Mfg. Co.
Born:1832
Died:
Maker's Mark:
Anchor Brand marking
North and Judd was a very large company based in Connecticut and produced saddlery and other hardware from bells to buckles. The firm employed hundreds of workers and eventually would buy out the Buermann company in 1926. This is why you'll often see many Buermann patterns with the North & Judd Anchor Brand as many popular Buermann patterns continued to be sold after North and Judd acquired them. The North and Judd stamp on these pieces dates them to after 1926 and they are less valuable than similar Buermann pieces.
---
If you have any questions about your North and Judd Mfg. Co. Bit or Spurs please get in touch with us:
---