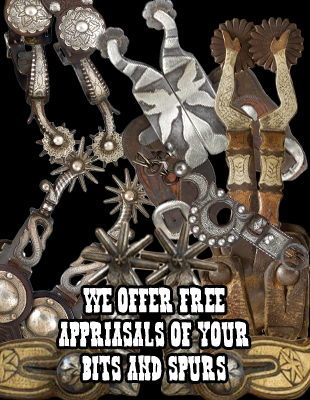 Bob Hall
Born:1915
Died:1996
Maker's Mark:
"RM HALL" with date, pattern, and number stamps, also "JOLON"
Bob Hall was born in Missouri, but moved to California in his teenage years. He never apprenticed as a bit and spur maker and taught himself while working as a cowboy. He joined the Army and trained cavalry horses in the early 1940s. In 1945 he opened R.M. Hall Saddlery in King City, California where he made and sold saddles. In 1980 Bob opened a bit and spur making school and in 1985 he published
How to Make Bits and Spurs
. Bob marked his work as "HALL", "RM HALL", or "JOLON" and often included a date stamp and sometimes a serial number / pattern mark on special limited edition items he made.
---
If you have any questions about your Bob Hall Bit or Spurs please get in touch with us:
---